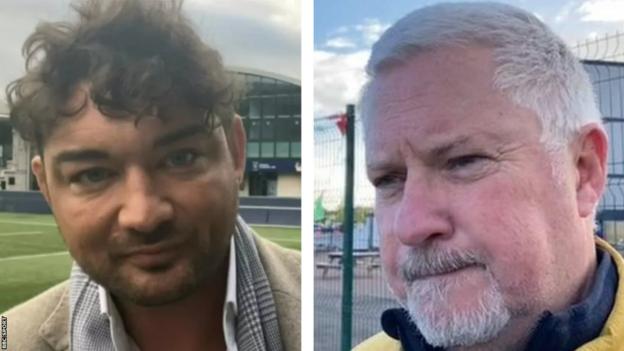 Jim O'Toole and James Sandford's Atlas consortium have been appointed as Worcester Warriors' new owners.
O'Toole, previously the ex-Premiership side's chief executive, and business partner Sandford have now had their bid for the club, land and ground accepted by administrators Begbies Traynor.
Atlas Worcester Warriors will now take over the running of the club.
"We can confirm that contracts have been exchanged with Atlas," said Julie Palmer, partner at Begbies Traynor.
"Following a complex process, we are now able to progress the sale of Worcester Warriors and associated assets to Atlas Worcester Warriors Rugby Football Club Limited."
The process has taken almost six months since O'Toole made his first offer to buy the club from previous owners Colin Goldring and Jason Whittingham last August, well over a month prior to the club entering administration.
And, after so much lost time, Sandford admits that the first priority is to find out from the Rugby Football Union at what level they will be allowed to play at when they return to Sixways next season.
New owners 'in dialogue' with RFU about Championship
Following this season's early relegation from the Premiership, Warriors hoped that they might still be allowed to return next season in the Championship, where fellow Midlands-based side Wasps also hope to be placed following their own financial upheaval.
Both clubs have been given a further deadline extension until 14 February to allow them to meet the RFU's criteria to enter the Championship in 2023-24.
"We remain in constructive dialogue with the RFU about returning to Championship rugby," Sandford told BBC Hereford & Worcester.
"But we have other avenues, which I can't discuss right now, which are not necessarily dependant on bringing elite level rugby back to Sixways for next season."
However, with the squad they started the 2022-23 season with now long since dispersed, mostly to other clubs, Sandford says he is scheduled to arrive in Worcester on Thursday intent on drawing up proper plans.
"It's a case of how can we turn this round and get a squad together? And to get things moving forward," he added.
"Our focus has always been on the rugby. And everything is now within one group, the club, the land, the brand, the assets, the property. And that's all for the benefit of the rugby."
Four months in administration
O'Toole and Sandford, who are backed by US investment, were given exclusivity ahead of several rival bids, one spearheaded by ex-Warriors boss Steve Diamond.
But, after four months of hard toil, Begbies Traynor's exhaustive process has identified the Atlas group as the way to lead the club forward at Sixways.
"This is an exclusive contractual position and Atlas are committed to completing this transaction as early as possible," the administrators' statement added.
"We are delighted to see that there is a clear plan in place to deliver both rugby and many other exciting community-focused initiatives to Sixways befitting the fabulous facilities.
"We would also like to take this opportunity to congratulate the women's team who are being readmitted to the Allianz Premier 15s next season."
'A major step forward'
Analysis - Trevor Owens, BBC Hereford & Worcester sports editor
This is definitely a major step forward for the Warriors and their supporters, as the impasse was threatening the very future of rugby at Sixways.
Whichever consortium had been successful, it was essential a decision was reached as, with time marching on, the chances of Warriors being admitted to the Championship for next season, and then being competitive in that league, were diminishing with each passing week.
Of course, there is still no guarantee they will feature in the second tier. But the Atlas Worcester Warriors consortium say it is right at the top of their 'to do' list as soon as they get their feet under the Sixways boardroom table.
James Sandford wasn't prepared to be drawn on just what their other option might involve but, if it were not to be a RFU-sanctioned competition, then that would leave very few viable alternatives.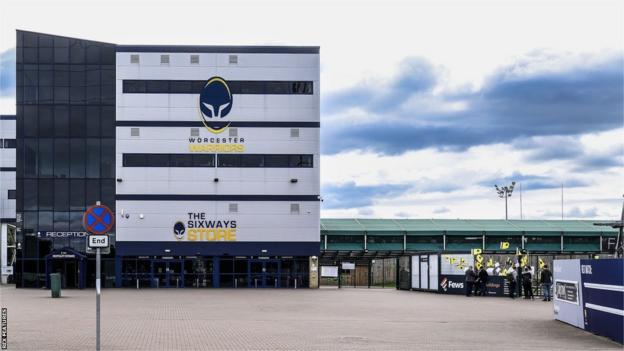 How the Warriors takeover happened
August 2022:
September 2022:
October 2022:
November 2022:
December 2022:
January 2023: