State lawmakers in Florida introduced legislation this week that would end the requirement for juries to be unanimous in order to sentence a prisoner to death.
The issue has come under increased scrutiny after Parkland school shooter Nikolas Cruz was spared the death penalty last year.
"It is unconscionable that 'protest jurors' can deny justice to the families of victims of heinous crimes in our current system of unanimity," Republican state Sen. Blaise Ingoglia said in a statement on Tuesday. "This is much-needed reform to ensure that evil scumbags like Nikolas Cruz do not escape with just a life sentence."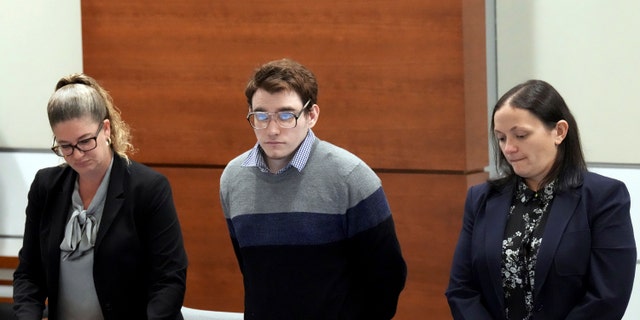 Marjory Stoneman Douglas High School shooter Nikolas Cruz, center, stands with members of his defense team as the jury enters the courtroom during the penalty phase of his trial at the Broward County Courthouse in Fort Lauderdale, Fla., on Monday, Sept. 12, 2022. (Amy Beth Bennett/South Florida Sun-Sentinel via AP, Pool)
Ingoglia introduced SB 450 on Monday, which would allow a judge to sentence an inmate to death based off the recommendation of eight out of 12 jurors.
A companion bill, HB 555, was introduced by Republican state Rep. Berny Jacques in the House on Tuesday.
TEXAS DEATH ROW INMATES ALLEGE STATE PLANS TO USE 'UNSAFE' EXECUTION DRUGS IN LAWSUIT
Florida Gov. Ron DeSantis originally proposed allowing a supermajority of jurors to sentence someone to death last week.
"One juror should not be able to veto that," Florida Gov. Ron DeSantis said at the Miami Police Benevolent Association. "I don't think justice was served in that case. If you're going to have capital [punishment], you have to administer it to the worst of the worst crimes."
Florida has required juries to be unanimous to sentence a prisoner to death since 2017.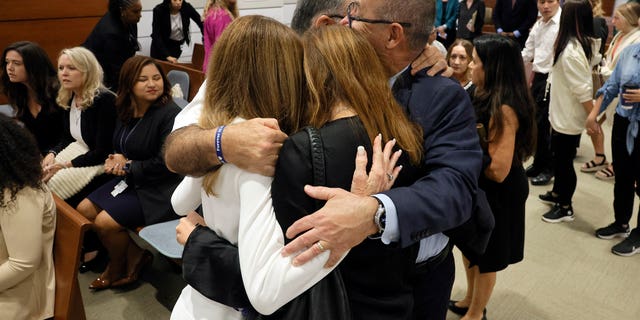 Family members of the victims of the Parkland school shooting hug inside the courtroom for an expected verdict in the penalty phase of the trial of Nikolas Cruz at the Broward County Courthouse in Fort Lauderdale, Florida on October 13, 2022. (AMY BETH BENNETT/POOL/AFP via Getty Images)
Max Schachter, the father of Parkland school shooting victim Alex Schachter, thanked Jacques and Ingoglia for trying to make it easier for
"No one else should experience the injustice inflicted upon the 17 Parkland families after he received [life in prison]," Schachter tweeted.
CLICK HERE TO GET THE FOX NEWS APP
Ryan Petty, whose 14-year-old daughter was murdered in the Parkland shooting, tweeted that the reform is "long overdue."
Gov. DeSantis also proposed requiring child rapists to serve life in prison and making them eligible for the death penalty last week.
Paul Best is a breaking news reporter for Fox News Digital and Fox Business. Story tips and ideas can be sent to Paul.Best@fox.com and on Twitter: @KincaidBest.