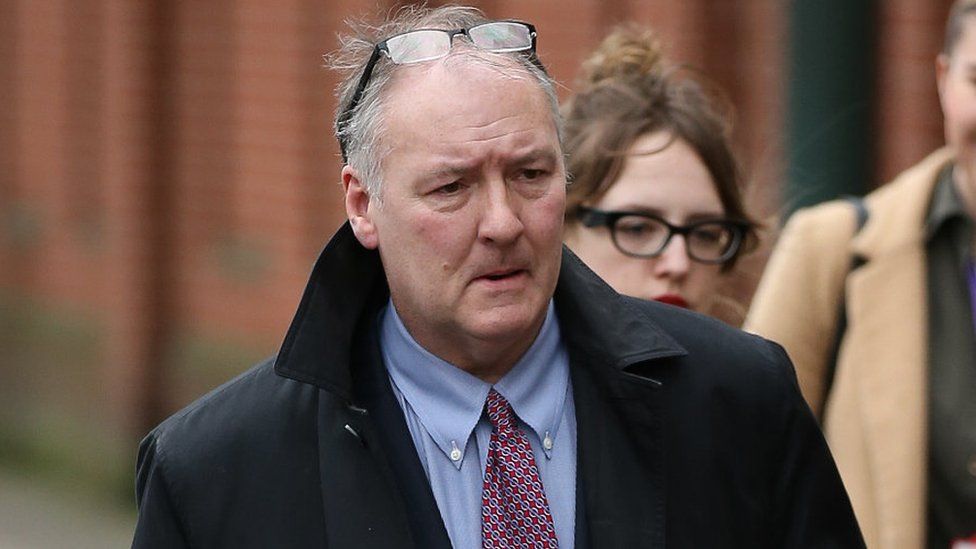 A further 1,500 patients of convicted breast surgeon Ian Paterson are to be recalled and their treatment investigated.
Spire Healthcare, which runs private hospitals, said patients were being contacted after a trawl of IT systems.
Paterson was jailed for 20 years in 2017 for 17 counts of wounding people with intent.
The healthcare provider said it remained committed to tracking down all "outstanding patients".
A 2020 independent inquiry ruled "a culture of avoidance and denial" left him free to perform botched operations in NHS and private hospitals in Birmingham and Solihull.
The inquiry recommended all 11,000 patients Paterson treated should be recalled for review.
In a statement, Spire said it had already contacted 5,500 patients over the past two years to check their care had been reviewed.
Further checks of "legacy IT systems" had identified a further 1,500 patients seen by the surgeon between 1993 and the early 2000s, the statement added.
"These patients will now be contacted by Spire Healthcare and, where appropriate, offered a review of the treatment they received by Paterson over 20 years ago and support," the firm said.
Dr Cathy Cale, Spire's group medical director, apologised for the "significant distress and harm" suffered by patients.
"Over the past couple of years, we've been absolutely committed to identifying, tracking down and contacting all living patients of Ian Paterson, regardless of when they were treated," she said.
"We accepted the recommendations of the independent inquiry into Paterson in 2020 and are fully committed to implementing them."
Campaigner Debbie Douglas underwent "needless" surgery at the hands of the disgraced surgeon that left her in "horrendous" pain.
She later learned the cancer she had was not serious enough to warrant a mastectomy or the seven-month course of chemotherapy she endured.
The mum-of-three said: "We're talking about people here, we're not talking about parts on a piece of equipment.
"For them to have a gaping hole in their database and not interrogate their systems is absolutely appalling.
"All of the scars that I've got were unnecessary, I would have had a small incision and I didn't need chemotherapy.
"It makes me really angry to think that my life has been taken over by this campaign when it should have wound down."
'Shocked and worried'
Linda Millband, head of clinical negligence at Thompsons Solicitors, which has represented hundreds of Paterson's clients, said patients would be "shocked and worried" at being contacted.
"The fact that 1,500 patients could have been missed off both previous recalls shows how extensively Spire enabled Paterson to practise," she said.
"For patients who have suffered from his negligence and for those who have lost loved ones, this recall will bring back bitter memories.
"You would have thought that after two recalls Spire would not have left any stone unturned, yet they missed at least 1,500 people due to a computer glitch. It begs the question - 'what next'?"
Between 1997 and 2011, Paterson is known to have treated thousands of patients at Spire Parkway hospital and Spire Little Aston hospital in the West Midlands.
He also worked at NHS hospitals run by the former Heart of England NHS Foundation Trust.
Follow BBC West Midlands on Facebook, Twitter and Instagram. Send your story ideas to: newsonline.westmidlands@bbc.co.uk
Related Internet Links
The BBC is not responsible for the content of external sites.