Happy Birthday to Stephen Hunter!
It was one of the greatest honors of my life to start our book tours together in 2019.
I will forever be indebted to him for taking the time to read and blurb my first novel.
JACK CARR'S TAKE ON FAMED AUTHOR LOUIS L'AMOUR, BORN ON THIS DAY, MARCH 22: 'NOTHING SHORT OF BRILLIANT'
If you are not reading Stephen Hunter, you should start immediately.
The first picture here (below) is from the SHOT Show (Shooting, Hunting and Outdoor Trade Show) when Stephen surprised me at a book signing.
Jack Carr together with Stephen Hunter. Carr shares this photo on his Instagram account — and says that "Stephen surprised me at a book signing." (Jack Carr)
The second one (shown below) is of my original copy of "Point of Impact," which I bought over 25 years ago.
JACK CARR, BESTSELLING AUTHOR AND FORMER SEAL, ANNOUNCES NONFICTION SERIES, 'TARGETED,' ON TERROR EVENTS
It's the novel that introduced the world to Marine Corps sniper Bob Lee Swagger.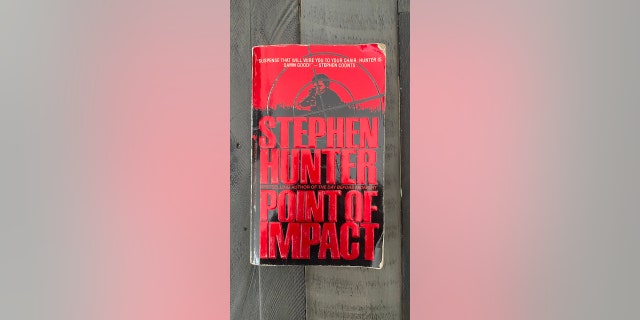 Jack Carr's own original copy of the novel "Point of Impact" by Stephen Hunter, a thriller first published in 1993. (Jack Carr)
The third picture (below) is of one of my "Point of Impact" hardcovers paired with a @cabotguns 1911.
Why?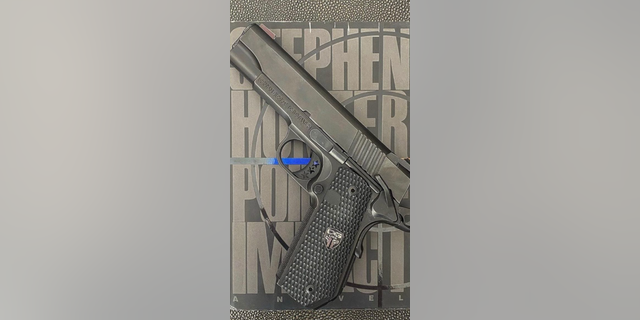 Jack Carr shared this photo of one of his hardcovers of a Stephen Hunter novel, paired with a Cabot Gun. "It's a good pairing," said Carr. (Jack Carr)
Because it's a good pairing.
(Follow Jack Carr on Instagram at https://www.instagram.com/jackcarrusa.)
More facts about Stephen Hunter
Stephen Hunter has written over 20 novels.
The retired chief film critic for The Washington Post, where he won the 2003 Pulitzer Prize for Distinguished Criticism, has also published two collections of film criticism and a nonfiction work, "American Gunfight," according to his publisher, Simon & Schuster.
CLICK HERE TO SIGN UP FOR OUR LIFESTYLE NEWSLETTER
He lives in Baltimore, Maryland.
A standout quote from Stephen Hunter in "Point of Impact": "You are the most contrary man I ever met. If someone handed you a glass of free beer that was nine-tenths full, you'd cry over the missing tenth."
CLICK HERE TO GET THE FOX NEWS APP
This is the second in a series for Fox News Digital that bestselling novelist Jack Carr is writing in 2023 about key figures and moments in history. Stay tuned for more!