An Oregon good Samaritan is being hailed as a hero for helping save a grandmother and her family from a burning home.
Kai Brown was inside his West Linn, Oregon, home Feb. 26 when he spotted a flickering orange glow and immediately called 911 and warned his grandmother to evacuate the house, Fox 12 Oregon reported.
"I got to the top of the stairs and I tried to breathe in, but it hurt really bad," Kai told the outlet, explaining what happened when he tried to assist his grandmother, Jennie Brown.
"I tried to help her down the stairs, but she ended up falling."
OHIO FAMILY ESCAPES DEVASTATING HOUSE FIRE AFTER CAT WAKES THEM UP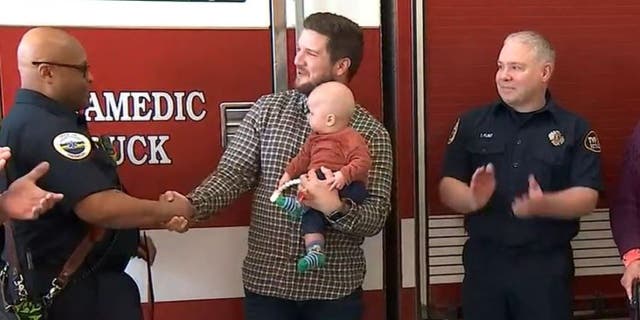 Ronnie Coulam is being hailed as a hero for saving a grandmother from a burning building (Fox 12 Oregon)
Brown was unable to get back up after falling. That's when Ronnie Coulam happened to be passing by and noticed smoke coming from the home in suburban Portland.
Coulam ran into the burning home and helped pull the injured grandmother to the door, where arriving firefighters carried her away.
RESIDENTS FLOOD OREGON PUBLIC HEARING TO DEBATE OVER ABORTION, GENDER-AFFIRMING BILL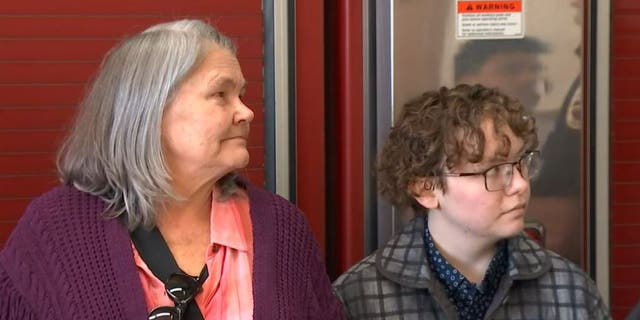 Jennie Brown and her grandson Kai Brown (Fox 12 Oregon)
Coulam said that Brown had "black all over her face" from all the smoke, and the upper level of the home was "completely black and dark."
"This angel came out of nowhere and just swooped me up, and I was out the door like that," Brown told the outlet.
CLICK HERE TO GET THE FOX NEWS APP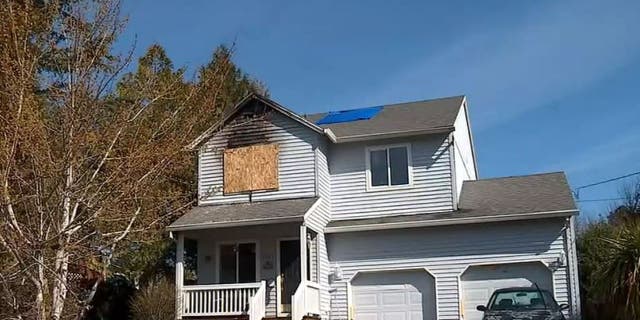 The West Linn, Oregon, home that caught fire last month (Fox 12 Oregon)
The fire was eventually extinguished, and Tualatin Valley Fire & Rescue presented Coulam with an honorary coin in appreciation for his bravery.
Andrew Mark Miller is a writer at Fox News. Find him on Twitter @andymarkmiller and email tips to AndrewMark.Miller@Fox.com.