An owl was caught on video slamming into the window of a New Hampshire home in a failed attempt to feast on a family's pet parrot.
In a video obtained by Fox News Digital, an owl can be seen perched on a tree outside Merrimack, New Hampshire, resident Cynthia Auger's house before swooping down toward the house and crashing into the window.
On the other side of the window sat Buddy, the family's parrot which the owl was presumably attempting to turn into dinner.
Auger told Fox News Digital that her 13-year-old grandson Brennan was the one who filmed the encounter while the was celebrating St. Patrick's Day.
NORTH DAKOTA POLICE OFFICER TRUDGES THROUGH WAIST-DEEP SNOW TO RESCUE INJURED OWL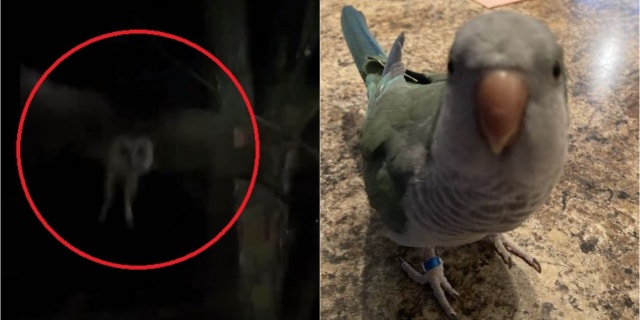 A New Hampshire woman says her grandson caught the owl on video slamming into a window where the family parrot was sitting. (Cynthia Auger)
The video shows the third time that the owl hit the window, Auger says.
Auger said the whole family, including Buddy, was startled by the owl's interruption, but the pet parrot was even more surprised when later in the night he spotted the owl once again.
"What did phase him, was on that first night after we thought the owl had left, somehow, Buddy, saw him sitting right below the window in the snow looking up at the cage," Auger said. "That is when Buddy freaked out, screeching and flapping his wings, but we scared away the owl, and Buddy settled right down."
'CELEBRITY' OWL ESCAPES FROM NYC ZOO, AMAZES OFFICIALS BY CATCHING PREY ON ITS OWN, SURVIVING IN CENTRAL PARK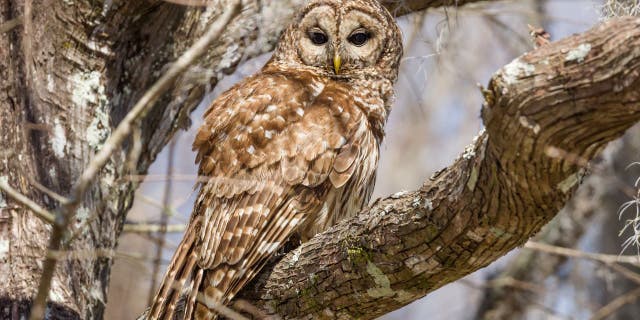 A barred owl rests in a tree in the Atchafalya Basin in southern Louisiana. (Photo by: Jon G. Fuller / VWPics/Universal Images Group via Getty Images)
Auger said the owl appeared a little "shaken up" after hitting the window but was fine and even returned multiple times over the next few days and hit the window again, although not as hard, even though the shade had been brought down.
"He somehow still must have remembered Buddy from two nights before, and was a little smarter coming in a bit easier on the next two attempts," Auger told Fox News Digital.
CLICK HERE TO GET THE FOX NEWS APP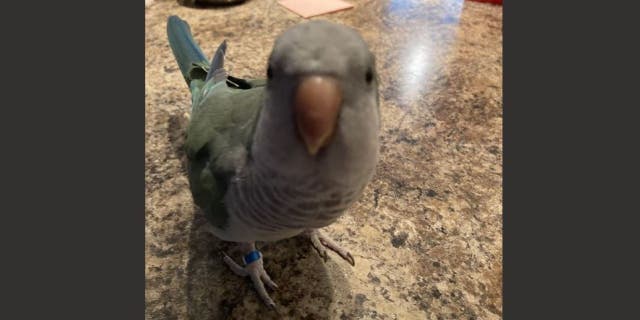 The New Hampshire family says their parrot Buddy is doing well following the close call. (Cynthia Auger)
Auger described the owl, believed to be a barred owl which is common in the area, as a "beautiful bird."
"It's crazy to watch him," Auger said. "We've had fun with this!"
Andrew Mark Miller is a writer at Fox News. Find him on Twitter @andymarkmiller and email tips to AndrewMark.Miller@Fox.com.