An investigation into former President Donald Trump attracted national attention over the past week after the Republican claimed he could be arrested on charges from Manhattan District Attorney Alvin Bragg.
While Trump was campaigning for president in 2016, his then-lawyer, Michael Cohen, reportedly paid adult film actress Stormy Daniels $130,000 to keep quiet about an alleged 2006 affair. Trump allegedly reimbursed Cohen for the entirety of the payment, leading the Manhattan District Attorney to open a years-long probe into the former president's past.
There have been some surprising twists in the case since news of the possible indictment broke.
TRUMP SAYS 'ILLEGAL LEAKS' INDICATE HE'LL BE ARRESTED TUESDAY
1. Trump's announcement
Trump made a claim in a TRUTH Social post last Saturday alleging he learned via leaks from the Manhattan District Attorney's office that he would be arrested last week. An indictment hasn't been handed down – at least not yet.
He posted to his social media platform, alerting that he would face indictment and possible arrest on Tuesday of the following week. He encouraged his supporters to "protest" the arrest asking them "take our nation back!"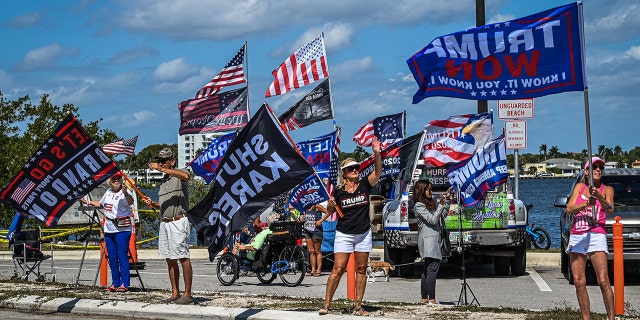 Supporters of former US President Donald Trump protest near Mar-a-Lago Club in Palm Beach, Florida, on March 21, 2023. (Giorgio Viera)
"NOW ILLEGAL LEAKS FROM A CORRUPT & HIGHLY POLITICAL MANHATTAN DISTRICT ATTORNEYS OFFICE, WHICH HAS ALLOWED NEW RECORDS TO BE SET IN VIOLENT CRIME & WHOSE LEADER IS FUNDED BY GEORGE SOROS, INDICATE THAT, WITH NO CRIME BEING ABLE TO BE PROVEN, & BASED ON AN OLD & FULLY DEBUNKED (BY NUMEROUS OTHER PROSECUTORS!) FAIRYTALE, THE FAR & AWAY LEADING REPUBLICAN CANDIDATE & FORMER PRESIDENT OF THE UNITED STATES OF AMERICA, WILL BE ARRESTED ON TUESDAY OF NEXT WEEK. PROTEST, TAKE OUR NATION BACK!" Trump wrote on his page.
2. Bob Costello's testimony to the grand jury
Robert Costello, Cohen's former legal advisor, testified for over two hours on Monday in front of the Manhattan grand jury convened for the case.
Trump's company allegedly reimbursed Cohen for sending Daniels $130,000, in 2016, to keep quiet about her alleged affair with the former president back in 2006.
Costello told the grand jury that Trump was not aware of the payments that were made out to Daniels. Costello then blasted Cohen, claiming that he has "difficulty telling the truth" and labeling him as a "convicted perjurer" and a "serial liar."
"As might be expected, Mr. Cohen's lies were always uttered in a way that was beneficial to himself," Costello explained. "When it was in Mr. Cohen's personal self-interest, he was capable of telling the truth, but those occasions were few and far between."
WOULD TRUMP INDICTMENT HELP OR HURT FORMER PRESIDENT'S 2024 BID TO WIN BACK WHITE HOUSE?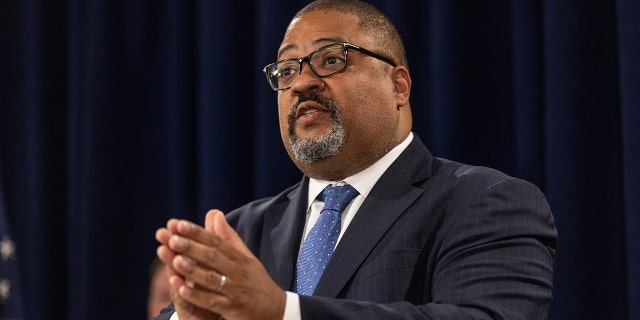 Alvin Bragg is the Manhattan District Attorney. (Victor J. Blue)
3. DeSantis takes a shot at 'Soros-funded prosecutor'
Gov. Ron DeSantis, R-Fla., who has become a target of Trump amid rumors the two may go head-to-head for the GOP nomination in 2024, said he doesn't have much to say about "paying hush money to a porn star," when asked about the possible indictment.
"And so you're talking about this situation with, and like, I don't know what goes into paying hush money to a porn star to secure silence over some type of alleged affair — I just I can't speak to that," DeSantis said in an apparent dig at Trump.
HOUSE DEMOCRATS EXPLODE AT GOP ATTEMPT TO 'INTERFERE' WITH MANHATTAN DA'S TRUMP INDICTMENT: 'ABUSE OF POWER'
The governor also took a swipe at Bragg, calling him a "Soros-funded prosecutor" during a press conference Monday following the news of a possible Trump indictment.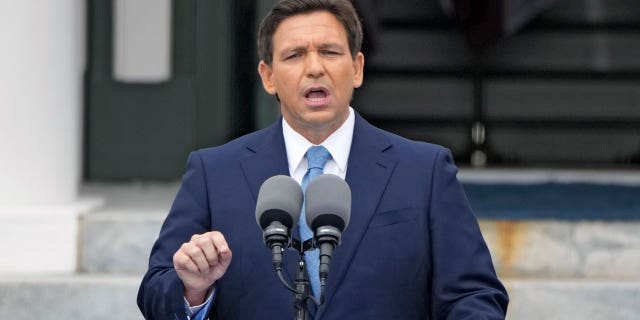 DeSantis is a potential top contender for the 2024 GOP nomination. (Lynne Sladky)
"But what I can speak to is that if you have a prosecutor who is ignoring crimes happening every single day in his jurisdiction, and he chooses to go back many, many years ago to try to use something about porn star hush-money payments, you know, that's an example of pursuing a political agenda and weaponizing the office," DeSantis said. "And I think that that's fundamentally wrong."
4. DA abruptly cancels grand jury meeting
In an expected turn of events, Bragg's office canceled the grand jury's scheduled Wednesday proceedings. At least one additional witness was to be heard from during the meeting before it was abruptly canceled.
Sources told Fox the cancelation was due to "major dissension" within the DA's office and a possible "weakness" in the case.
5. 'Trump created a false expectation': Bragg responds to House GOP doc request
After House Republicans requested information regarding the ongoing investigation into Trump, Bragg assured that he would eventually release the conclusion publicly, but that "Trump created a false expectation" of the probe.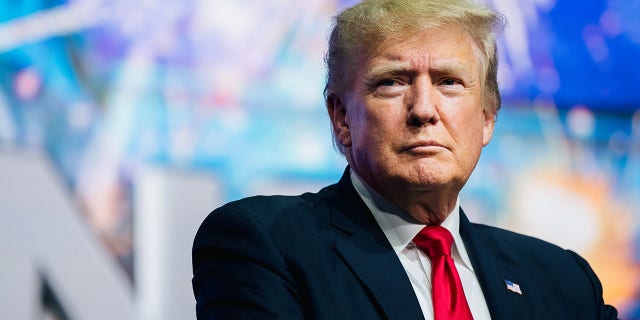 Former U.S. President Donald J. Trump said Saturday he would be indicted in a matter of days. (Brandon Bell)
Bragg's office called the House request an "unprecedented inquiry into a pending local prosecution" in a five-page response letter that questioned the legitimacy of any congressional probe into the matter.
"The Letter only came after Donald Trump created a false expectation that he would be arrested the next day and his lawyers reportedly urged you to intervene," the letter accused.
CLICK HERE TO GET THE FOX NEWS APP
Bragg's office also called the lawmakers' requests "an unlawful incursion into New York's sovereignty" and argued that "federal funding is an insufficient basis to justify these unconstitutional requests."
After Trump announced he might be arrested, the former president raised nearly $1.5 million within four days for his 2024 presidential campaign. Trump had campaign events planned for the weekend.
Fox News' Brooke Singman, Houston Keene and Emma Colton contributed to this report.
Aubrie Spady is a Freelance Production Assistant for Fox News Digital.