Toby is a 7-year-old mini Yorkshire Terrier from Northern Ireland who had an adorable reaction to getting in trouble with his owner, Stephanie McGinley. Toby was getting a talking to after running out on the open road, giving her a scare.
Deep Dish and Jambalaya are a pair of senior dogs in San Francisco that are looking for a new forever home.
The two came to Muttville Senior Dog Rescue, located in San Francisco, from Sonoma County Animal Services after their original guardian became ill and could no longer take care of them.
"Together, they are so friendly and loving. They get along great with other dogs and kids," Muttville told Fox News Digital.
TWO SPECIAL KITTIES IN VIRGINIA NEED TO BE ADOPTED TOGETHER: 'THEIR IMPERFECTIONS MAKE THEM PERFECT'
The pups are "strongly bonded," and the shelter does not want to separate them.
Deep Dish, 9, a male Chihuahua mix, is "a very good boy who does well with other dogs."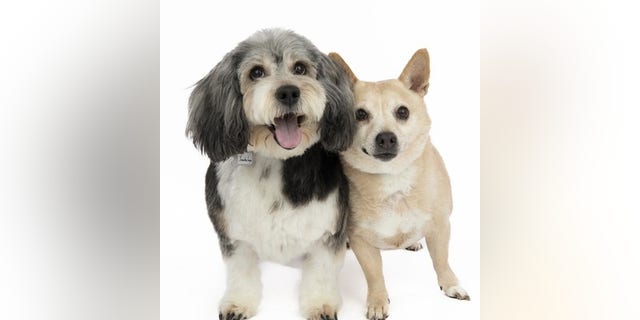 Jambalaya, left, and Deep Dish are two senior dogs who are the best of friends. (Muttville)
Jambalaya, 10, is a female Petit Basset Griffon Vendeen. Although visually impaired, she "loves when you are near her," Muttville says.
Both dogs, however, are on weight-loss journeys, according to the shelter.
Deep Dish is 32 pounds, while Jambalaya tips the scales at 37 pounds.
"Deep Dish is a Chihuahua potato extraordinaire," Muttville said. "He's a happy little guy who wags his tail a lot and is easy to handle — but is not so easy to pick up."
DOGS AND CATS ROAM FREE AS FIRST CAGELESS ANIMAL SHELTER IN US OPENS IN ARKANSAS
Deep Dish helps guide his sister around.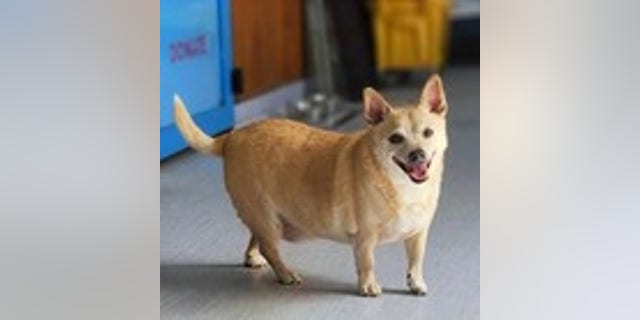 Deep Dish is looking to lose weight. The "potato extraordinaire" weighs 32 pounds. (Muttville)
Jambalaya, meanwhile, is "a total sweetheart," her foster mother told the shelter.
She "came to us looking pretty scrappy and scruffy, but she cleaned up real nice!"
NATIONAL PUPPY DAY: HOW TO PREPARE FOR A PUPPY, WHAT TO DO WHEN IT ARRIVES
Muttville Senior Dog Rescue is a nonprofit organization with a commitment to saving the lives of canines over the age of seven.
The shelter adopts dogs throughout the state of California.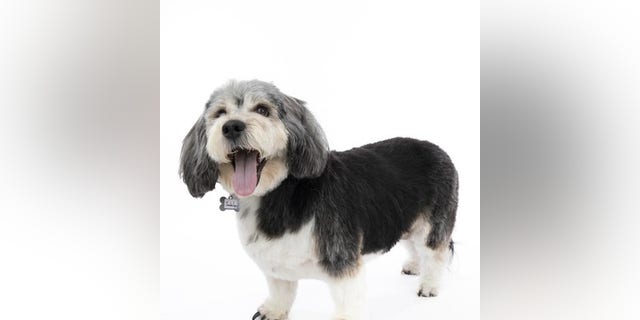 Jambalaya is visually impaired but is helped along by her best buddy, Deep Dish. (Muttville)
Adoption fees are waived for seniors over the age of 62 years old, as well as for anyone who wishes to adopt one of the "hospice"-designated dogs.
CLICK HERE TO GET THE FOX NEWS APP
Senior citizens who adopt through the "Seniors for Seniors" program at Muttville also receive a "welcome kit" that includes a harness, collar, leash, dog bowls, dog bed and a starter supply of dog food and medicine, according to its website.
Home modifications, such as a doggy gate, are also available.
CLICK HERE TO SIGN UP FOR OUR LIFESTYLE NEWSLETTER
Anyone interested in adopting Deep Dish and Jambalaya, or any of the dozens of other senior dogs available through Muttville, can visit muttville.org for more information.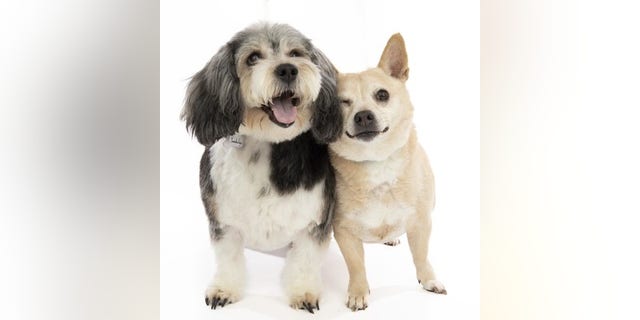 Deep Dish and Jambalaya are so strongly bonded that the shelter does not want to split them up. Muttville pairs dogs with people throughout the state of California. (Muttville)
Want to read about other pets up for adoption? Check out this article from Fox News Digital: Senior poodle in San Francisco, suffering from blindness, is ready to live her 'golden years' in new home
And click here for other Fox News Digital Adoptable Pets stories.
Christine Rousselle is a lifestyle reporter with Fox News Digital.