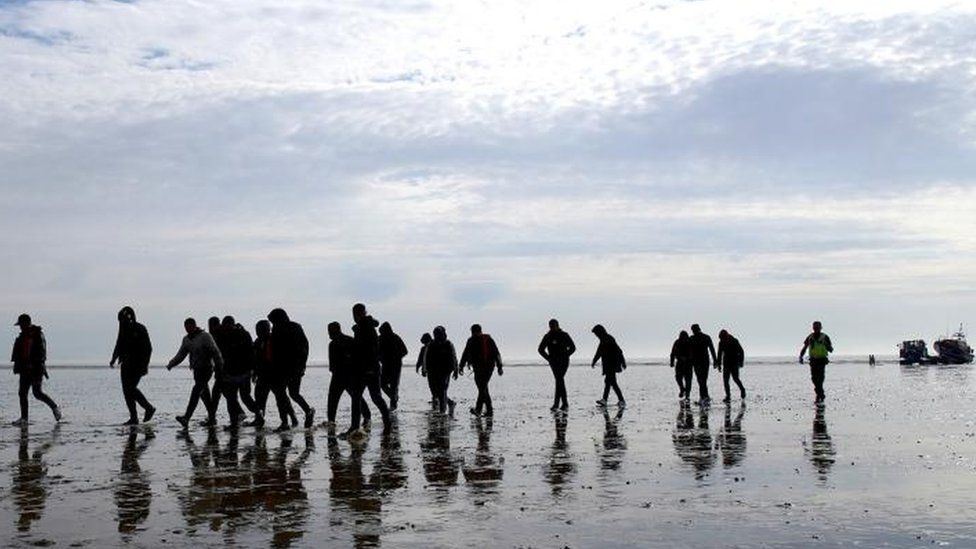 The government is expected to make an announcement in the coming weeks on how it plans to stop housing migrants in hotels.
The Daily Telegraph reports that disused ferries are being considered to house people - but this has not been confirmed.
Private hotels are currently used to house asylum seekers as part of the government's legal obligation to provide people seeking help with a basic level of accommodation.
The government says private accommodation options are at maximum capacity and argue they do not represent good value for money for the taxpayer.
It has made reducing illegal migration a key priority and has unveiled measures it says will deter people crossing the English Channel in small boats.
More than 45,000 reached the UK via the dangerous route last year, up from around 300 in 2018.
The government's Illegal Migration Bill would ban anyone who enters the country illegally from claiming asylum on arrival - or in the future.
It would also create an annual cap on the number of refugees the UK will settle through "safe and legal routes", and impose a legal duty on the Home Secretary to swiftly detain and remove anyone who arrives illegally.
The government's policy to deport migrants to Rwanda has been ruled to be legal by the High Court, but is facing further challenges in the courts.
The home secretary has said there is no limit to how many migrants Rwanda would be able to take - however no flights have taken off.
A Home Office spokesperson said: "We have always been upfront about the unprecedented pressure being placed on our asylum system, brought about by a significant increase in dangerous and illegal journeys into the country. We continue to work across government and with local authorities to identify a range of accommodation options.
"The government remains committed to engaging with local authorities and key stakeholders as part of this process."